About the Captain
James Houtby is a multi-species fisherman and lives in Dunnville, Ontario. He has been fishing the Great Lakes for over thirty years and grew up on the shores of Lake Ontario in the Niagara Region. He spent his childhood fishing almost every chance he had catching trout and salmon along the shorelines from fall to spring and during the summer for any coarse fish, panfish and bass he could catch. Now he still loves to fish for anything that swims but loves fishing for salmon/trout for their drag peeling capabilities on Lake Ontario. On Lake Erie he loves trying to catch the world famous large walleyes trolling in the vast open water. During the spring and fall he is chasing the jumbo perch when they are schooled up. Also right after ice out till summer he is after the channel cats for their bulldog fights and hard biting that usually bends the rod right over on there hits in the lower Grand River.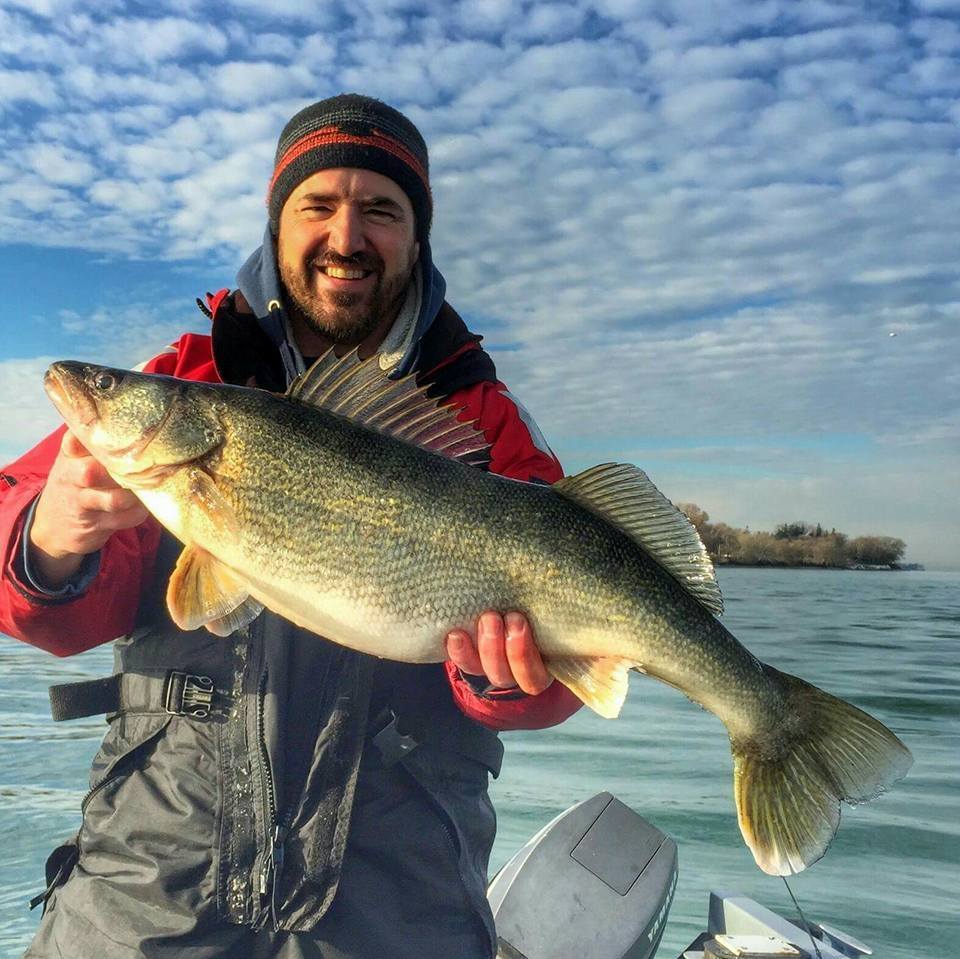 Your Captain's Qualifications
PCOC – Pleasure Craft Operators Card
SVOP – Small Vessel Operator Proficiency
MED/A3 – Marine Emergency Duties
ROC(M) – Restricted Operator's Certificate Maritime (VHF) with DSC Endorsement
CPR-A/AED – Marine First Aid + CPR A and Automated External Defibrillator
Your Captain's Affiliated Organizations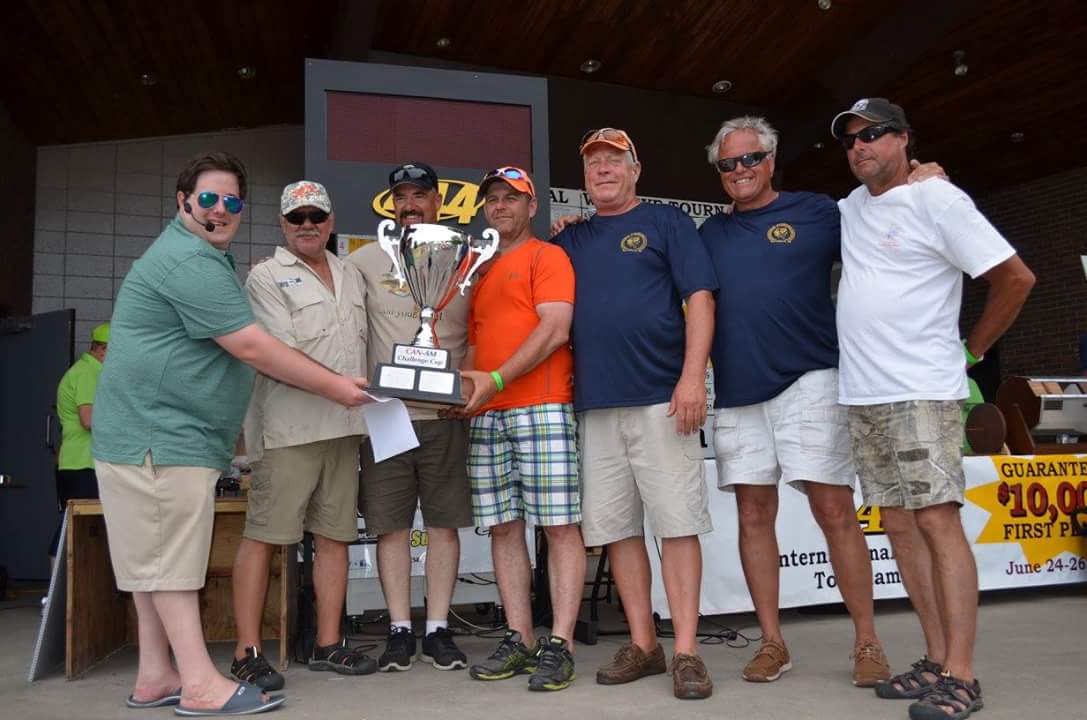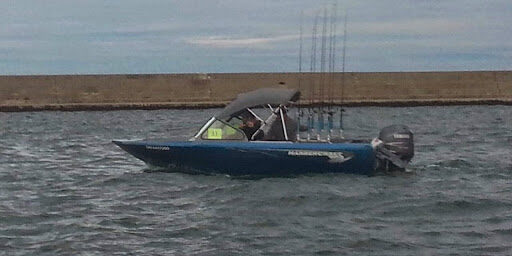 About the Boat
Fully equipped 2012 Harbercraft 1925 Discovery powered by Yamahas, a west coast heavy gauge aluminum fishing boat.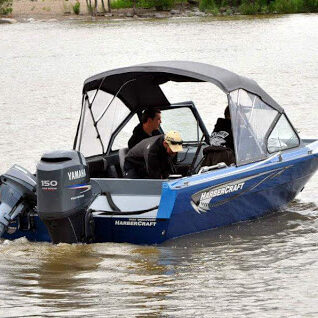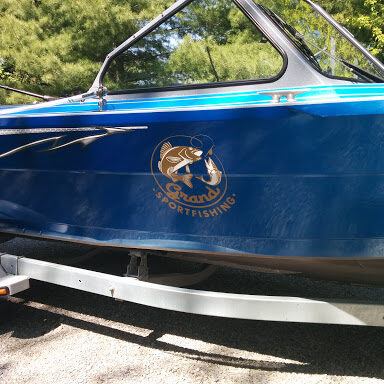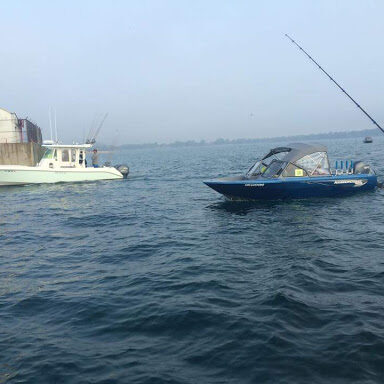 Book Your Grand Sportfishing Charter Today!
If you're ready to catch lots of fish, contact us to book your fishing adventure!